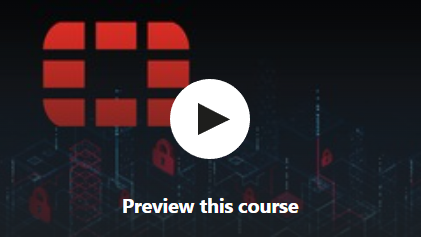 Introduction to Fortigate Firewall | Udemy
English | Size: 2.75 GB
Genre: eLearning
What you'll learn
Learn Basic functions of firewalls and where to download Fortigate Image
How to download and Install Fortigate 6.4.1 on VMWare Workstation
How to Install Fortigate VM 6.4.0 on GN3 Network Emulation Software
How to Install Fortigate VM 6.2.3 on Amazon AWS EC2
Create and understand the flow of a firewall policy
Configure Routing, VLAN Trunking and Static routes
How to directly connect Fortigate to Internet (Edge Firewall)
How to secure Fortigate firewall | Fortigate security hardening
How to Upgrade Software of the Firewall (FortiOS)
How Backup and Restore full configuration or scripts
How to kill and restart a process or service on Fortigate firewall
How to build Site-to-Site IPSec VPNs to connect remote offices and branches over the Internet
Learn different Scenarios for Network Address Translation (NAT) and implementation examples
How Build Authentication Portals (Fortigate Captive Portals)
How Build Highly Available (HA) Fortigate clusters for redundancy and high availability.
How Configure Client VPN for remote users access (SSL-VPN)
Learn how virtual switch works and how to remove interfaces from virtual switch interface
Troubleshooting common Fortigate issues
Welcome to the Introduction to Fortigate course. This course is aimed to help you get started with configuring and supporting Fortigate firewalls, as well as different use case scenarios and security best practices.
The Hands-On labs used in this course will walk you through the steps needed to get all your Fortigate infrastructure configured securely, and ready for production.
Up-to-Date 2021 version of the course using latest FortiOS 7.0 Firmware images, and built on multiple platforms – local and cloud – you can choose from.
By the end of the configuration section you will be able to configure firewall policies, routing, VPNs, authentication portals and much more on you platform.
Troubleshooting quick tips will help you to resolve common Fortigate issues ASAP.
What You will learn in this course:
– Learn Basic functions of firewalls and where to download Fortigate Image
– How to Install Fortigate 7.0.2 on VMWare Workstation
– How to Install Fortigate VM 6.4.0 on GN3 Network Emulation Software
– How to Install Fortigate VM 6.2.3 on Amazon AWS EC2
– Create and understand the flow of a firewall policy
– Configure Routing, VLAN Trunking and Static routes
– How to directly connect Fortigate to Internet (Edge Firewall)
– How Backup and Restore full configuration or scripts
– How to Upgrade Software of the Firewall (FortiOS)
– How to kill and restart a process or service on Fortigate firewall
– How to build Site-to-Site IPSec VPNs to connect remote offices and branches over the Internet
– Learn different Scenarios for Network Address Translation (NAT) and implementation examples
– How Build Authentication Portals (Fortigate Captive Portals)
– How Build Highly Available (HA) Fortigate clusters for redundancy and high availability.
– How Configure Client VPN for remote users access (SSL-VPN)
– Learn how virtual switch works and how to remove interfaces from virtual switch interface
– Troubleshooting common Fortigate issues
Who this course is for:
Network Security Engineers looking to improve their Fortigate skills, and increase their security foundation
Network Administrators curios on the best practices to manage and troubleshoot network incidents and resolve complex issues
Companies looking for comparison between security devices and firewall platforms to decide the best fit to their requirements
nitro.download/view/705DB0E16421820/UD-Introduction-to-Fortigate-Firewall.23.3.part1.rar
nitro.download/view/CA4D3EF48ABCFFD/UD-Introduction-to-Fortigate-Firewall.23.3.part2.rar
nitro.download/view/C4B484814DC9173/UD-Introduction-to-Fortigate-Firewall.23.3.part3.rar
nitro.download/view/36053A8D86055E3/UD-Introduction-to-Fortigate-Firewall.23.3.part4.rar
nitro.download/view/53139A7236573C5/UD-Introduction-to-Fortigate-Firewall.23.3.part5.rar
nitro.download/view/27EA8A22750EF47/UD-Introduction-to-Fortigate-Firewall.23.3.part6.rar
nitro.download/view/E3386BAE336717E/UD-Introduction-to-Fortigate-Firewall.23.3.part7.rar
nitro.download/view/A287EDF5DB970CB/UD-Introduction-to-Fortigate-Firewall.23.3.part8.rar
rapidgator.net/file/74cdfe64db45da748fbbbdbed30d0a49/UD-Introduction-to-Fortigate-Firewall.23.3.part1.rar.html
rapidgator.net/file/3a08dd783a54135f09f6bca889f07e78/UD-Introduction-to-Fortigate-Firewall.23.3.part2.rar.html
rapidgator.net/file/e69e8af79493af9bc8af0e77d8568143/UD-Introduction-to-Fortigate-Firewall.23.3.part3.rar.html
rapidgator.net/file/66f16a237c9b0acf2a807b0d833719a9/UD-Introduction-to-Fortigate-Firewall.23.3.part4.rar.html
rapidgator.net/file/de1fc628c36c02824d603745b3d0f57c/UD-Introduction-to-Fortigate-Firewall.23.3.part5.rar.html
rapidgator.net/file/571983cc1bd052faa15d1139dcb1e860/UD-Introduction-to-Fortigate-Firewall.23.3.part6.rar.html
rapidgator.net/file/1a0083e6b6292f1e520ead234cbccc9a/UD-Introduction-to-Fortigate-Firewall.23.3.part7.rar.html
rapidgator.net/file/37e6930d0d26a3736104b38c1df1b5ac/UD-Introduction-to-Fortigate-Firewall.23.3.part8.rar.html
If any links die or problem unrar, send request to
forms.gle/e557HbjJ5vatekDV9